(QCS1) - Front Quick Release Lock + Front Skewer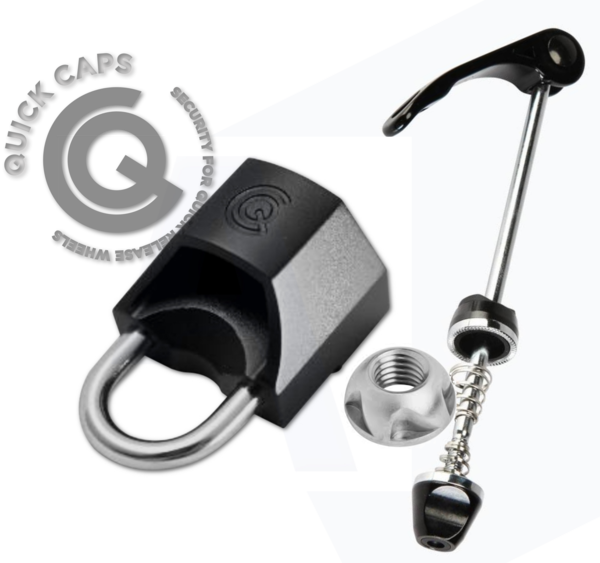 (QCS1) - Front Quick Release Lock + Front Skewer
Included in pack:

1 x Quick Caps - Black

1 x Removable, Symmetrical Shackles

2 x Serialised Keys


1 x Security

Kinmar® nut

1 x Front Skewer
Designed and manufactured in the UK, the Quick Cap lock for quick release wheels is a unique product that gives user a quick-to-fit solution for bicycle security.
A strong deterrent for bike thieves, the Quick Cap clamps to the lever side of the wheel and locks in place. They can also be left in place whilst cycling, meaning they can be fitted and forgotten about until the next time the rider needs to remove their wheels.