DISCONTINUED - (QC1) - Front Quick Release Lock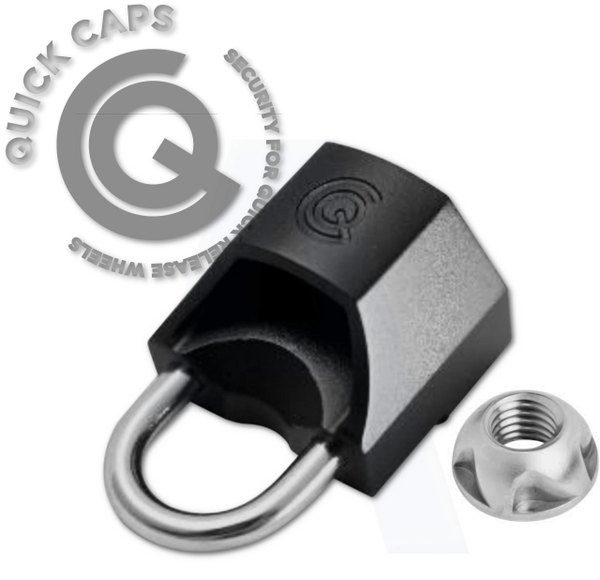 DISCONTINUED - (QC1) - Front Quick Release Lock
Unfortunately after several years of trying to promote this product and protect our wheels from theft, I have had to discontinue the product and the company (Quick Caps Limited) is being dissolved.
As the sole worker within the company whilst working a full time job and trying to fulfil orders has proven too difficult.
The aim for the stock is to be distributed to the remaining kickstarter backers.as and when possible.
I would like to thank you to those who have used Quick Caps and I hope they have provided some peace of mind whilst leaving your bike unattended.
If you think that you might want to take on this project, I have a fully granted UK patent and a UK manufacturing partner to assist to offer, please feel free to contact me: curtis@quick-caps.com
Included in pack:

1 x Quick Caps - Black

1 x Removable, Symmetrical Shackles

2 x Serialised Keys


1 x Security

Kinmar® nut
Designed and manufactured in the UK, the Quick Cap lock for quick release wheels is a unique product that gives user a quick-to-fit solution for bicycle security.
A strong deterrent for bike thieves, the Quick Cap clamps to the lever side of the wheel and locks in place. They can also be left in place whilst cycling, meaning they can be fitted and forgotten about until the next time the rider needs to remove their wheels.