Zinc Single Lock (pre-production)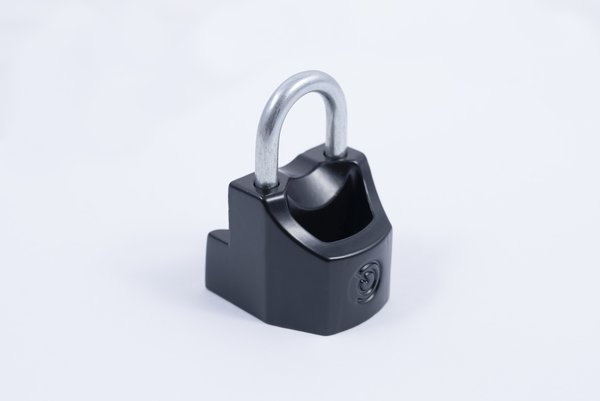 Zinc Single Lock (pre-production)
Included in pack:
1 x Quick Caps - Black
1 x Removable, symmetrical shackle
2 x NON Serialised keys
1 x Security nut
Our pre-production model function exactly the same as our finished zinc Quick Caps, these locks do have serialised key sets so we cannot provide replacements although you may be able to clone your keys at your local lock smiths.
Designed and manufactured in the UK, the Quick Cap lock for quick release wheels is a unique product that gives user a quick-to-fit solution for bicycle security.
A strong deterrent for bike thieves, the Quick Cap clamps to the lever side of the wheel and locks in place. They can also be left in place whilst cycling, meaning they can be fitted and forgotten about until the next time the rider needs to remove their wheels.